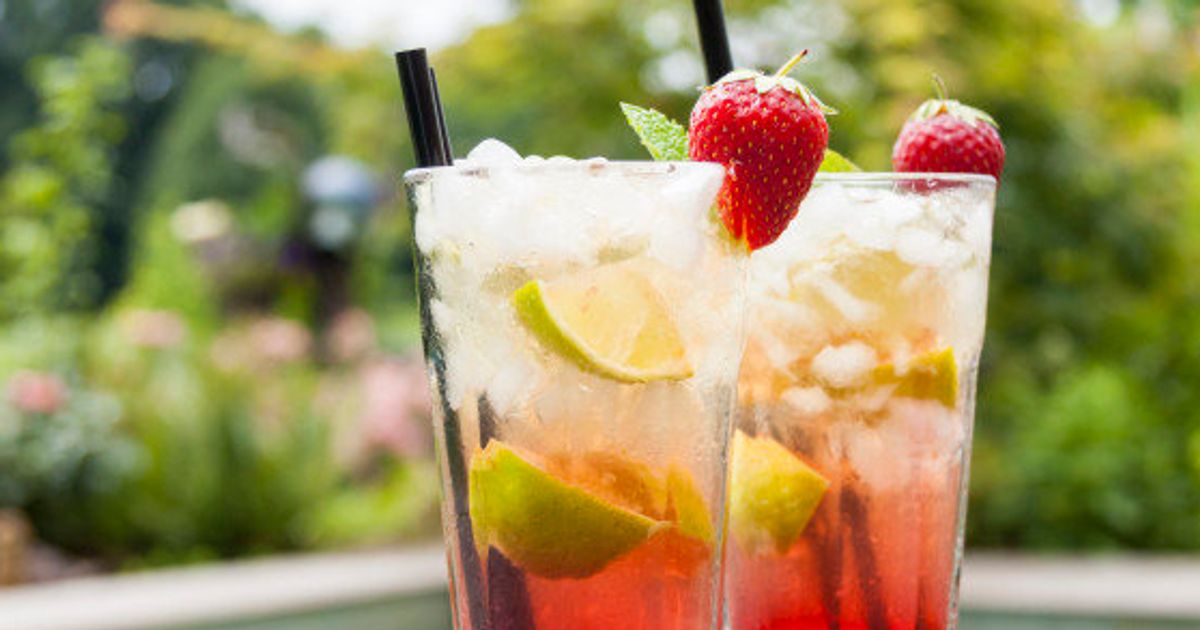 List of Popular Organic Summer Drinks in South India
All of us habituated in bottled beverages to beat the effect of the heatwave. But, do you know that bottled drinks can only pacify your cold-drinks craving, not the healthy needs of hydration in your body. So, in summer you should concentrate on such chillers, which can give you the right nutrition and also soothes your body to beat the sizzling summer effects.
Here we will discuss a few amazing South Indian chilled drinks, which will cherish your soul with absolute cooling effects of herbs and spices in the hot summer months.  So, go through the following list of organic flavoured drinks for stirring up the energy with the effect of essential herbs:
Panakam
Panakam is such an energetic thirst quencher, which is very popular in the South Indian states, specifically in  Tamil Nadu, Kerala and Andhra Pradesh. During festivals, it is distributed in the Hindu temples, as a 'Prasad'. This is a peeper-flavoured, sweet drink with rejuvenating properties like dried ginger and lemon with soothing effects. After losing the body minerals by excessive sweating its chilled effect helps the body to get rid of lethargy.
Addition of crushed jaggery and cardamom powder enhances the flavour of this drink. The presence of raw carbohydrate properties stimulates body cells with electrolytes. Now, in your South India trip, you must consider taking this highly nutritious energy drink instead of so-called, artificial bottled cold-drinks having zero nutrition, available in the markets.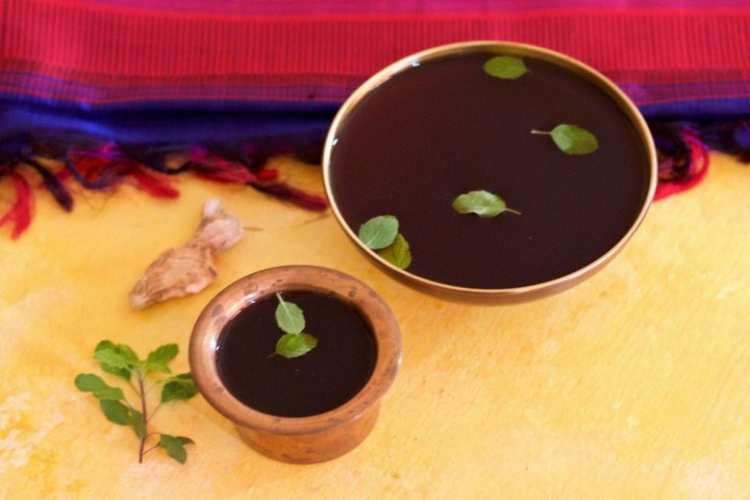 Kulukki Sherbeth
If you are hopping in the streets in Kerala, this refresher drinking item can restore your energy with a chilled flavour of basil seeds and raw lime essence. The speciality of this drink lies in its mixing process. It needs to be shaken not stirred. If you want to make it at home, your cocktail-shaker can do the job.
This basil flavoured shaken lemonade is full of antioxidant properties and fibre. In the Keralian juice stalls, chopped fruits like apples and pineapples are added to enhance its flavour. Besides, drink stalls also add tulsi and mint leaves as nutrient garnishing properties. At home, you can make this multi-flavoured cold drink with crushed ice cubes, a couple of lemons, crushed Thai green peepers, one spoonful of basil seeds, honey and sugar syrup.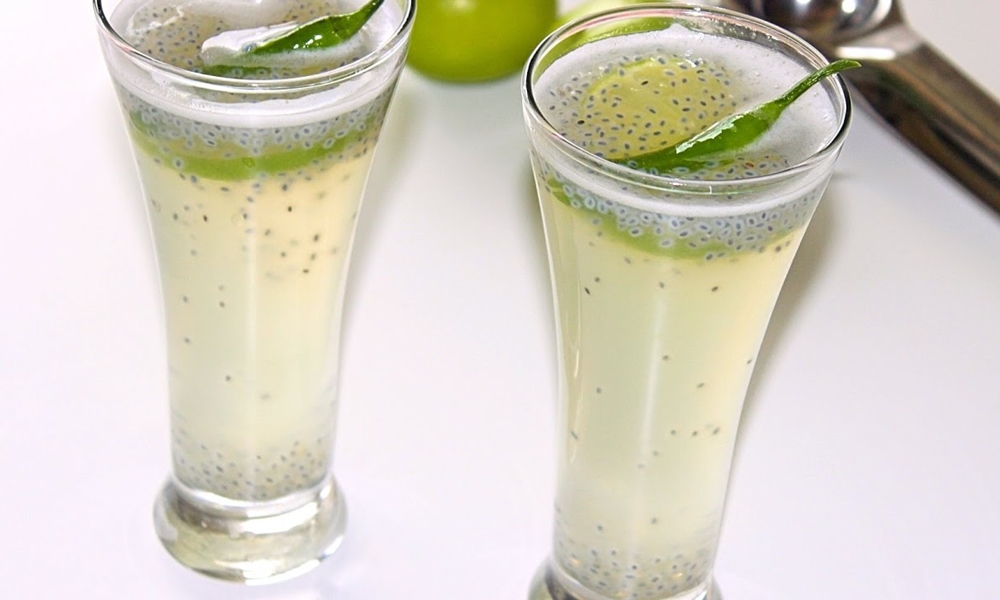 Nannari Sherbet
Nannari Sherbet is a wonderful refreshing summer drink with herbal cooling properties. In Kerala, people grow Ananthamool, in their own garden. This is an ayurvedic herb used as a major ingredient to prepare Nannari Sherbet. Nannari Sherbet is a keralian medicinal summer drink,  made with boiled roots of Nannari. Pinch of lime and sugar is also added to make it tasty. Though this drink is available in the Keralian supermarkets especially in the hot season, people prefer to make it at home for getting the organic essence of the anti-inflammatory properties of Nannari root.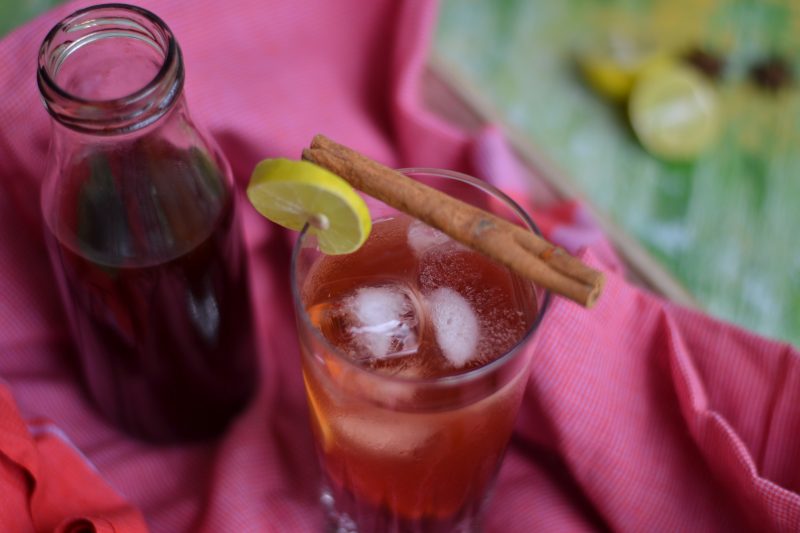 Spicy Sambharam
This wonderful summer drink is prepared with plenty of nutrient-rich ingredients such as buttermilk, seasoned shallots (a specific version of the onion), ginger, garlic, capsicum, bilimbi, mint leaves, coriander leaves and asafoetida powder. In hot seasons, this healthy and delicious drink is very popular in Bangalore and Andhra Pradesh. If you want more calories with this spicy buttermilk drink, you can add pineapple and mango. It is considered as an ideal drink to calm the stomach after a heavy meal.
These are the most preferred refreshing drink delicacies, which are popular as Rasam drinks in South India. The amazing coupling of herbs and anti-inflammatory cooling properties makes these South Indian drinks very healthy, especially in summer days.