History Of Jamshedpur
Jamshedpur, city, situated at the southeastern Jharkhand state, northeastern India. Jamshedpur links the junction of the Subarnarekha and Kharkai rivers. The city is also known as Tatanagar, named for industrialist Jamsetji Nasarwanji Tata, whose company established a large steel production plant in the year 1911. After the development of the steel plan more industrial development started, and Jamshedpur rapidly gains its importance in the field of historical development. It is known as the third-most-populous city and largest urban standardize that fits in the state and is a major rail and road junction. Industries also consist of India's principal ironworks and steelworks, a vehicle-assembly plant, and factories manufacturing agricultural implements, enameled ironware, and locomotive engine parts. It also consists of the National Metallurgical Laboratory and colleges affiliated with Ranchi University.
                                                                                              Data Source- britannica
History of Steel City-
A hundred years ago, on January 2, 1919, in a speech that held from the Director's bungalow in Sakchi, the Governor-General and Viceroy of India, Lord Chelmsford, commented upon the well-known conclusion of World War I: "I can hardly imagine what we should have done during these four years if the Tata Company had not been able to gift us steel rails which have been provided for us, not only for Mesopotamia but for Egypt, Palestine, and East Africa, and I have come to express my thanks."
When Sir Dorabji Tata founded the Tata Iron and Steel Company (TISCO) in 1907, it was just brushwood and jungle. In 10 years, the township had constructed 50,000 residents. For running high-quality industry it required a little over 1,500 acres, the Tatas went on to manage a city of 15,000 acres. In memory of Jamsetji Nusserwanji Tata, the founder of the Tata Group, Chelmsford changed the town name to Jamshedpur.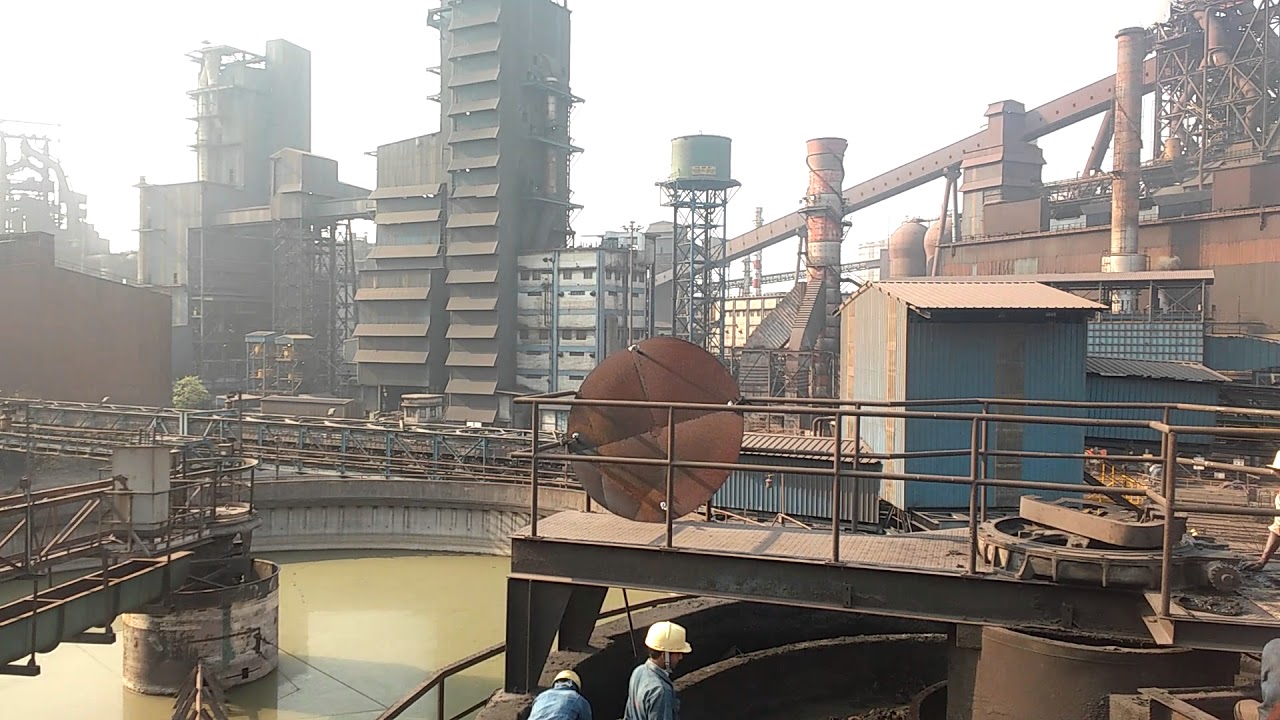 Impressing Gandhi-
A new story started in the year 1925, when Jehangir Ratanji Dadabhoy Tata, the great-grandson of Jamsetji, first discovered the idea of advertising Tata Steel's swadeshi and socialist background. He was in an army barracks that is situated in the South of France, and wanted to use Gandhiji's visit to Jamshedpur for 'free propaganda and advertising.' Gandhi, who had come to the factory to resolve labor dissatisfaction matter, and also surprised to find pre-existing labor-oriented policies and practices in the company. From the year of 1912, there had existed 8-hour workdays, medical leave, bonuses, and provident funds, and skill development programs. Gandhi was impressed, with the standard and high-quality town-planning and enormity of the plant. The promotional campaign, need to  wait for another 44 years until Gandhi's birth centenary in 1969 when Tata Steel declared in an advertisement that when the Mahatma 'visited Jamshedpur in 1925 and 1934, and he was so happy to see the cordial relations there and felt their further extension would help to achieve a Miniature Swaraj.'
Garden city-
In 1902, the city-planning activities for the change has begun, Jamsetji Tata wrote to his son to "be sure to lay wide streets planted with shady trees, every other of a quick-growing variety. Be sure that there is plenty of space for lawns and gardens. Reserve large areas for football, hockey, and parks. Earmark areas for Hindu temples, Mohammedan mosques and Christian churches." Architectural handlers such as Amita Sinha and Jatinder Singh, who have studied the development of the city, correspond that 'Jamshedpur has able to got surprising attention from a place of urban planners and historians and its immersion from planning literature that fills the gap between the urban history of South Asia.'
The original town was completely created by Julian Kennedy of Pittsburgh, who came to India with Jamsetji Tata and Perin. After World War II, Colonel Frederick Charles Temple, an English sanitary engineer, became an architect. Temple brought with the view of the garden city and industrial township from the then newly-designed British city of Letchworth. In the 1930s, Major P.G.W. Stokes again started the Quetta after the 1934 earthquake, came to refurbish it, organized by Otto Koenigsberger, the German chief architect of Mysore.