5 Things You Shouldn't Miss In Kashmir
Every year many tourists come to visit Kashmir valley to enjoy their summer vacation, winter vacations, Honeymoon trips and various type of vacations to enjoy the most beautiful place in the world. You can get the ideas from our blog about top attractions and things to do in Kashmir valley. In this blog you can get a lot of answers to most of your questions about what are the things I should do, activities to undertake, and what are the most fun things which should not be missed when you planned for a trip in Kashmir.
Shikara Ride-
Shikara ride is one of the most famous places to enjoy as a tourist in Kashmir valley and a beautiful place you can do one of the best things in Srinagar. Shikaras are gondola- you can enjoy boat riding on the surface of the Dal lake. You can also enjoy the houseboats for longer tours. When you are enjoying Shikara Ride in Srinagar, Kashmir you can also feel the beautiful nature with the chirping of birds, snow-capped peak in the background creates a cherished memory for a lifetime. Floating shops available there and you can also enjoy shopping and buy eatables during your ride.
Famous Lakes to Enjoy Shikara Ride in Kashmir Valley Are – Dal Lake, Nagin Lake, etc.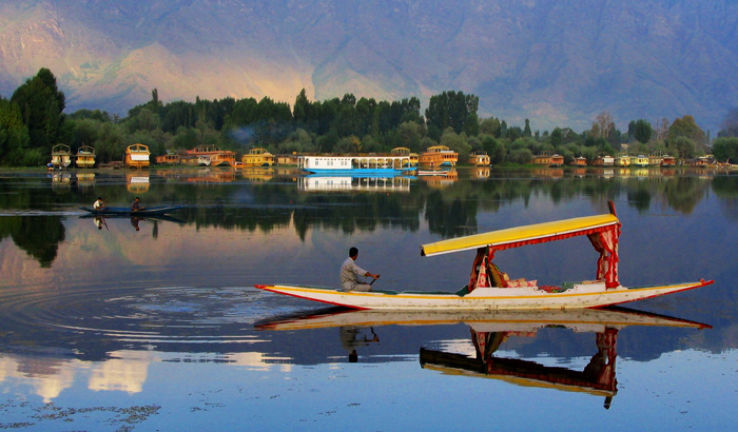 Enjoy in beautiful Houseboat-
Rather than enjoying a stay in luxury hotels and resorts of Kashmir Valley you should enjoy staying in Kashmiri houseboats. The beautiful houseboats can give you a  pleasant view of Kashmiri architecture which consists of luxury bedrooms, separate dining, and lounge rooms, as well as a balcony facing the lake with snow-covered mountains in the beautiful and glorious valley. Many houseboats consist of beautiful rooftops and you can enjoy the evenings shine from the rooftops. It also has floating gardens. These houseboats are extraordinary and define the beauty of Kashmir.
Best Lakes to stay – Dal Lake, Nagin Lake.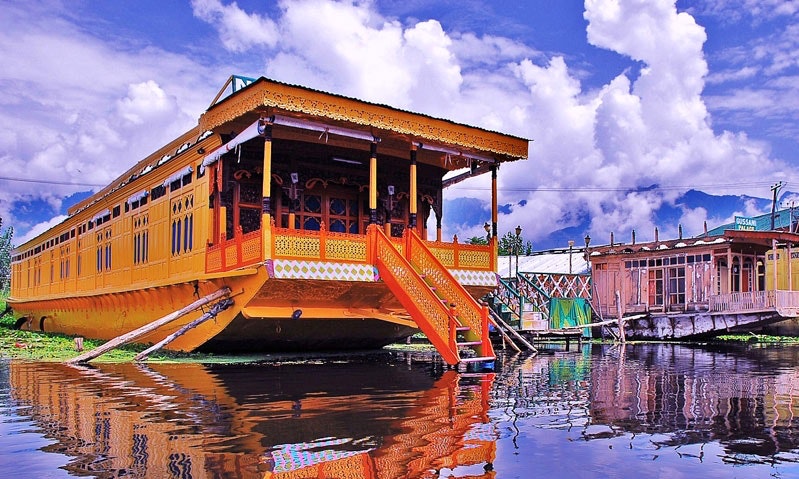 Magnificent Gardens-
Kashmir is known as the 'Heaven on Earth' which is blessed with extraordinary beauty. It consists of beautiful gardens in the valley that represent the beauty of Kashmir. You can Visit Mughal gardens that are built-in charbagh style of architecture that is constructed by Mughal princes and courtiers that are known as one of the best places to visit in Kashmir Valley. You can see the beautiful view of laid paths with green beauty, gurgling fountains, and vibrant blossoms that make the Mughal gardens more captivating for the travelers.
Famous Gardens in Kashmir: Nishat Garden, Shalimar Garden, Chasmeshahi Garden, Pari Mahal Garden, Tulip Garden, Nehru Garden.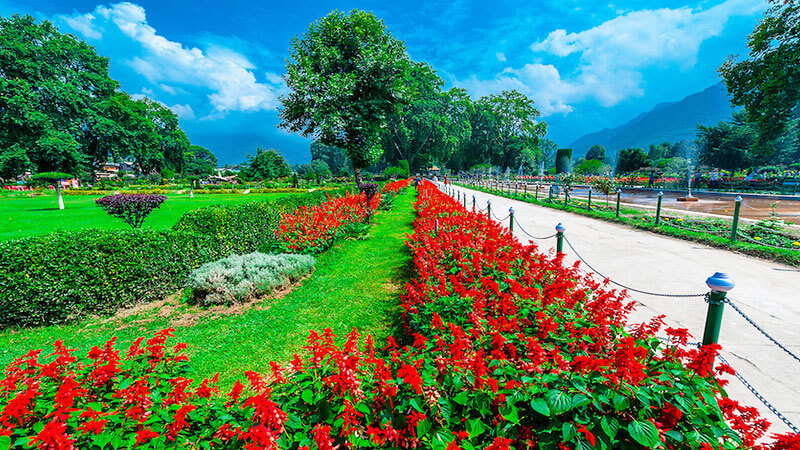 Gondola Ride in Gulmarg-
A beautiful adventure place of Kashmir is a Gondola ride situated in Gulmarg which is located 2650 m above sea level at the base of Mount Apharwat. The gondola is known as cable car spread from the peak of Apharwat, which is at an elevation of 3980 meters above sea level. Adventurous and historical cable car provides access to 1330 vertical meters of over the snow-covered slopes. Gondola Cable Car Lift from Gulmarg to Apharwat top, and it makes it one of the highest lift-served ski resorts in the world. If we talk about the total area covered by Gulmarg Gondola is then it cover approx 5 kilometers and when you viewed from the cable car it becomes a sight that you can never forget in your lifetime.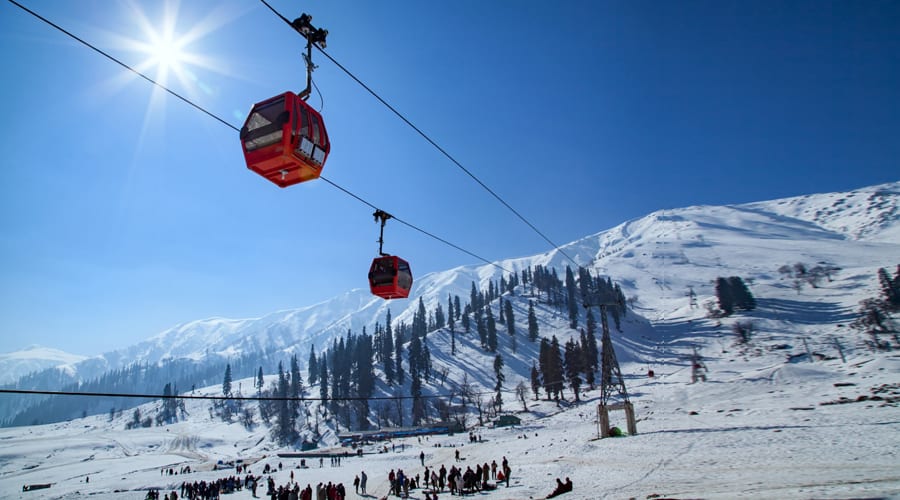 Pony Ride in Kashmir-
The beautiful landscape that makes all visitors enjoy full but sometime your feet may be tired that you can not carry you through the dizzying heights and long distances, and for this scenario you must take a Pony ride in Kashmir for these magical locations. You can find horses known as ponies in popular holiday resorts especially where most of the roads are not motorable in highlands. Tourists can hire ponies to carry out adventurous and difficult activity in the highlands of the Kashmir valley. You have to take carry food and water along with you on your rides.
Places to explore by Pony Ride: Baisaran, Chandanwari, Gulmarg, Yousmarg, Sanasar.