List Of Popular Markets Of Lucknow For Shopping
Lucknow, known as the city of Nawabs that holds many surprises in store for shoppers. No only Lucknow is famous for kebabs and biryani but it also famous for the sprawling markets. These are the markets that centuries-old and it contain a lot of variety of items to buy, that you would not have to be guessed. There is a list of beautiful bazaars where you can bargain and go on a shopping spree.
Hazratganj-
This beautiful and Old-century beautiful market situated in the center of Lucknow that also seems like a transformation from its more traditional avatar in the olden days. Today, Hazratganj market consists of beautiful shopping malls, glamorous showrooms, cinema halls, factory outlets, restaurant
Generally it is not a place for bargaining, there are branded shops for every type of customer and also it consists of durable products. Janpath, Seva Chikan, Lovelane, Sahara Mall are the top shopping destinations where you can buy a lot of things.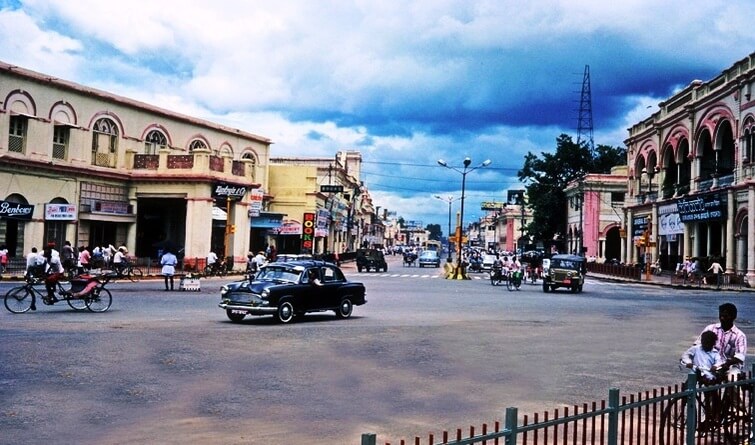 Aminabad-
Market that you can see as the view of the Nawabs, Aminabad Market is the busiest and the oldest shopping market of Lucknow. You can enjoy the shopping by bargaining. You can get many products that come from different varieties such as from home utilities, utensils, chikan sarees, men's wear, food items, books, artificial jewelry to local handicrafts.
Madan Sarees, Dupatta Mahal, Sargodha Cloth House, Om Prakash Seth, are the name of the oldest market. You can also enjoy food during shopping such as eateries and bakeries like Wahid Biryani and Alamgir, Kalika Chat House.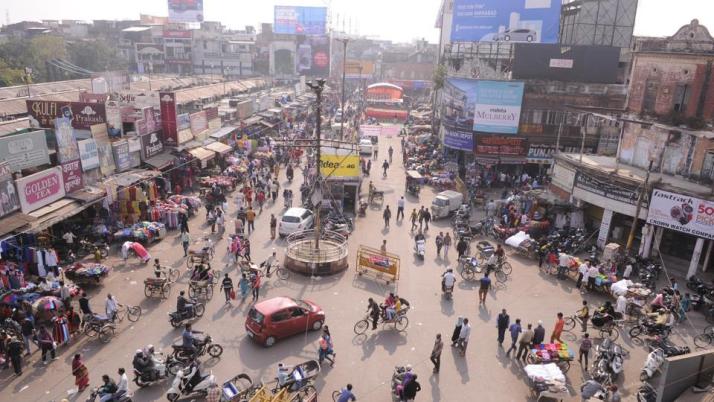 Chowk-
Chowk is the oldest market Lucknow that is available close to Bara Imambara. If you want to wear authentic chikankari garments, then this is the right place where you can go. You can also order custom-designed pieces.
It is famous for the handicraft items such as lampshades, ittar (perfumes), wall paintings, which you get at pocket-friendly rates.
What to buy: Handicrafts, Chikankari garments, perfumes, zardozi garments, footwear, flowers.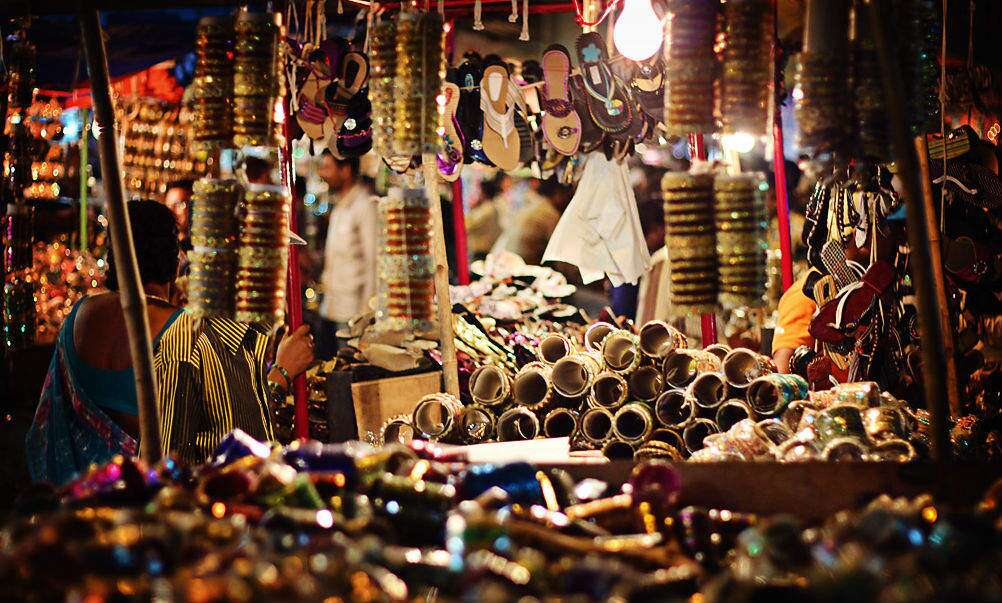 Alambagh-
Alambagh a famous market in Lucknow which has big brand showrooms selling every consumer where you can buy gold jewelry, electronics to home utilities like kitchenware, sanitary ware, etc. You can also buy fresh fruits, vegetables, groceries, and sweets.
What to buy: Jewelry, Consumer durables, ornaments, gemstones, shoes, apparel.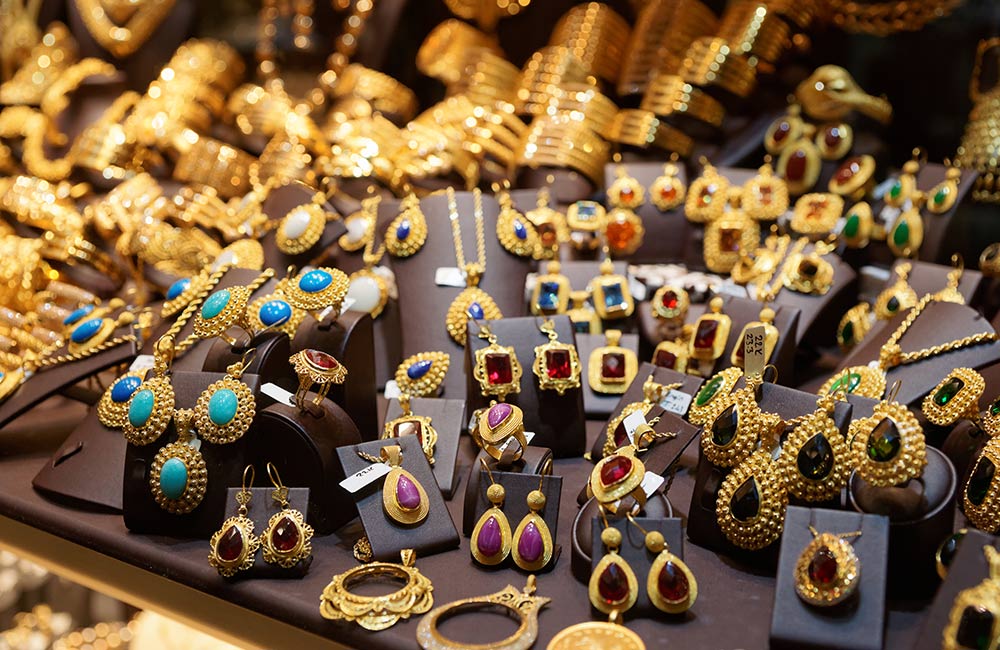 Nakhas-
Nakhas is a beautiful and 200-year-old market in Lucknow where you can buy anything from garments, electronics, kitchen items and other consumer goods. But it is mostly famous for gorgeous zardozi garments, wooden handicrafts, and jewelry. You can also buy foods, groceries, pet animals and birds.
There is a huge flea market over here selling second-hand goods, wooden items, jewelry, garments, etc available on Sunday Market. There are also so many food stalls consist of paan, biryanis, kebabs and other delicacies.
What to buy: Zardozi embroidered garments, handicrafts, jewelry.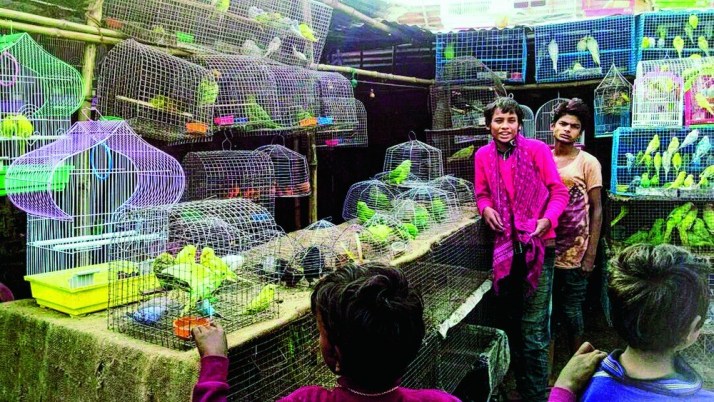 Yahiyaganj-
Yahiyaganj market is the wholesale market and one of the other popular shopping areas of Lucknow. You can buy so many products such as cosmetics, kitchen utilities, clothes, crackers, at wholesale rates. Gurudwara also situated near it, you can also visit over here.
What to buy: Metal bartans (utensils), crackers, cosmetics, toys, kitchen utilities, spices.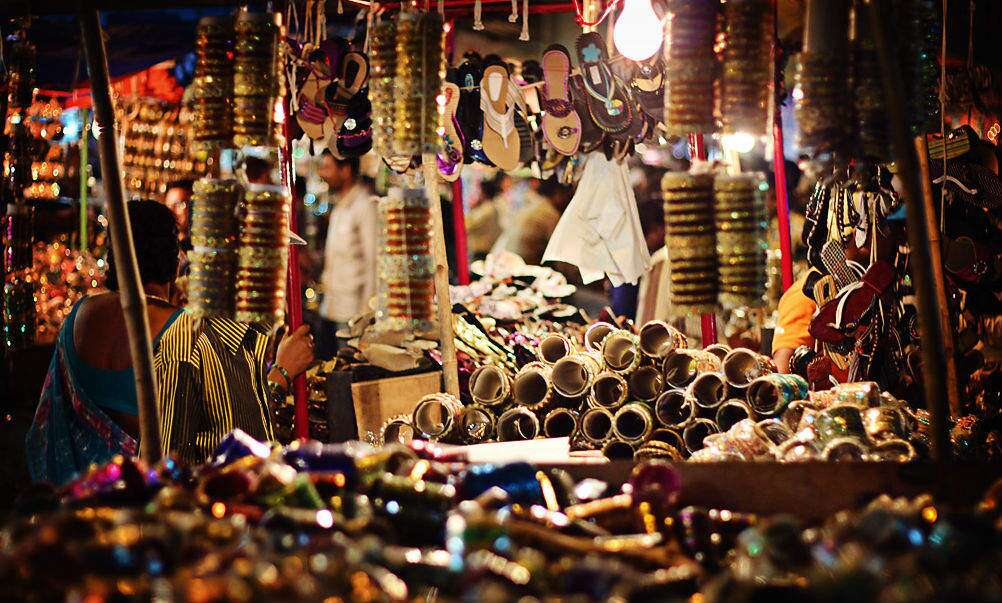 Janpath Market-
Janpath market is a popular shopping place in Lucknow and it is a small part of the Hazratganj market. You can buy a product with reduced prices. If you are an expert in bargaining, you can do it here at Janpath Bazaar.
Small and large shops available for selling garments, woolens, footwear, belts, etc. Chikan showrooms are mostly famous for selling exclusive chikan embroidered sarees and beautiful garments.
What to buy: Chikankari sarees, footwear, fashion garments, woolens, jewelry, perfumes.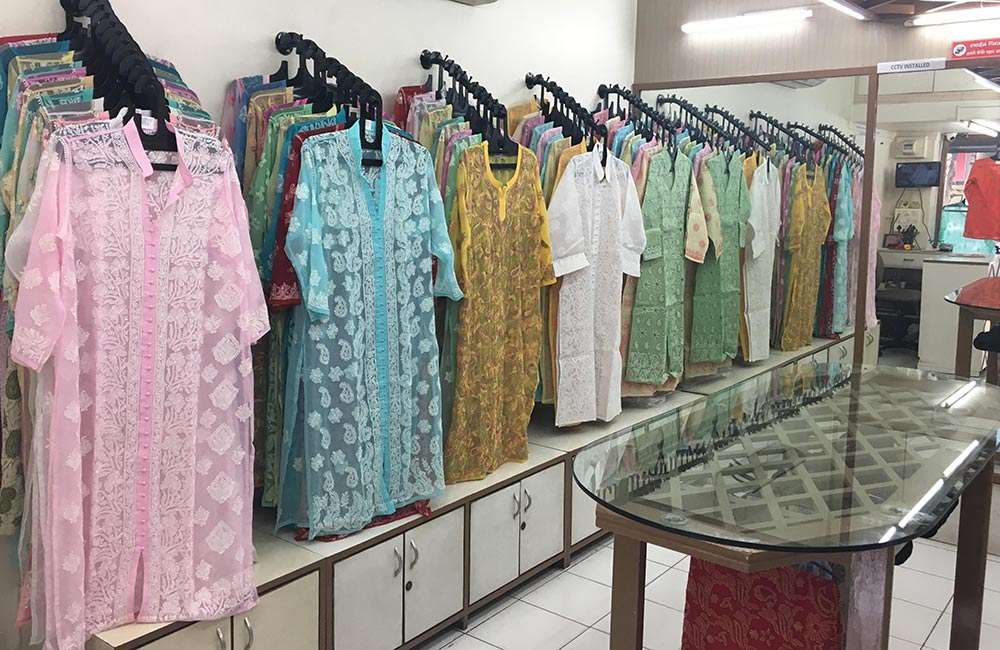 Latouche Road-
Latouche Road in Lucknow famous for electronics items and also for guns. You can also enjoy bargaining skills while buying them. You can find various markets that are selling things electronics, whether it's TV, Air Conditioner, or electronic parts.
What to buy: Electronics, Guns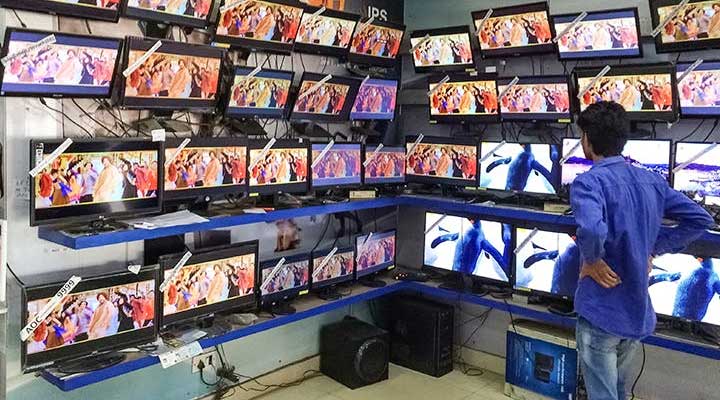 Bhootnath Market-
Bhootnath Market is one of the most popular and famous markets of Lucknow. If you want to buy kitchen utensils, jewelry, fruits or vegetables, spices, you get them here. Fast food and restaurants also available in this market such as Bikanervala, Punjabi Choolha and others serving Chinese, North Indian, chaat, and South Indian delicacies.
What to buy: Apparels, kitchen utilities, household items.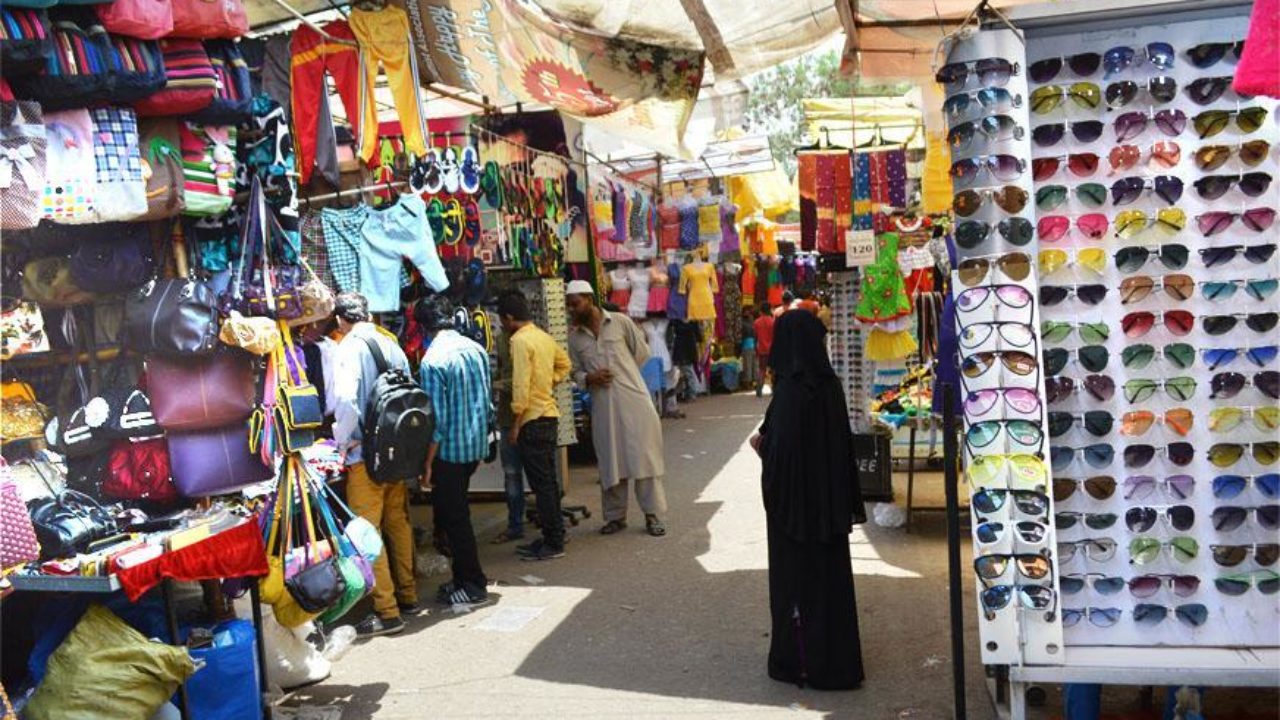 Kapoorthala-
Kapoorthala area of Lucknow where you can get modern and contemporary design products. There are number of chikan showrooms and garment shops have opened here at the recent time.
What to buy: chikan embroidered garments, designer sarees, wedding, and party wear.