Top 10 South Indian Food List
You all aware of some north Indian delicious food such as Tandoori, naan bread, butter chicken and rich vegetable curries, but these north Indian delicious foods are available in just a fraction of the country's diverse food offerings. Now we will talk about the diversity of south Indian food. South Indian food is available in different tasty staples – think steamed, spiced and coconut-flavored. Below we are going to talk about some top 10 famous south Indian foods that you will love to taste.
Dosa: Paper-hin crepes
One of the top traditional south Indian breakfast food made of fermented rice-and-lentil batter, a dosa is just like a thin crispy dish. It is served with sambar also known as a bowl of hot lentil soup and coconut chutney.
Masala dosa is prepared with a spicy mash of potato and onion; Dosa comes in various forms such as plain dosa is hollow Rava dosa is made of semolina and some new-age people like dosas that are fillings such as cottage cheese or mixed vegetables.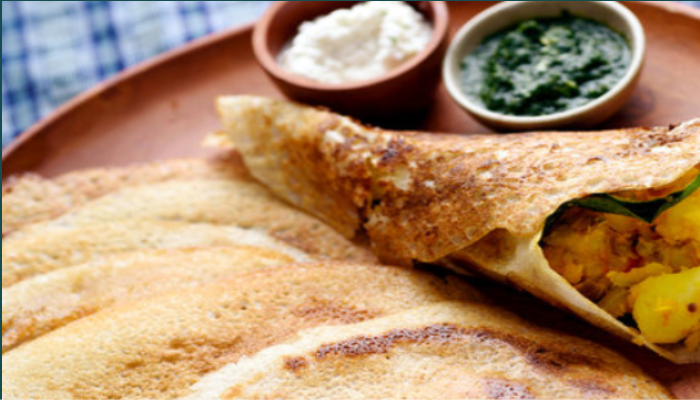 Idli: Steamed rice cakes
Soft, fluffy and ivory-colored, idlis are the most served traditional south Indian food for breakfast among families of south India. Idli is made of fermented lentil-and rice-batter that are steamed in little circular molds, and the resulting spherical rice cakes that are eaten with sambar and chutneys. Idlis are light and mild-tasting, ideal food for eating south Indian food.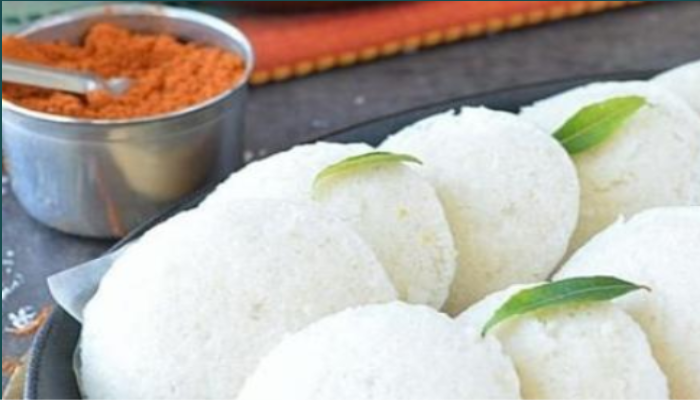 Vada: Savoury doughnuts
Vada is the most delicious and most tasty food that comes under the south Indian food menu. Vada is the mixup of sugar cravings, vada is the food that is made with something deep-fried, hot and crispy.
It is made of black lentils, gently spiced with peppercorns, curry leaves, cumin, chili and onion,  fritter tastes make it best and tastier when served with coconut chutney.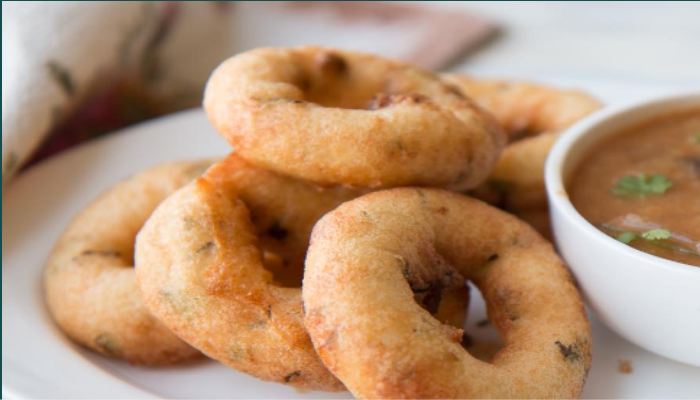 Uttapam: Pizza-pancake hybrids
Uttapam is prepared with rice and lentils are ladled onto a griddle. Chopped tomato, onion, chilies, carrot, coconut and other food materials are then served over them. Uttapam is made of fluffy, porous, delicious uttapam, softer than a dosa, and taste delicious when served with chutneys or without. It is something that makes it a perfect healthy alternative to Italian pizza.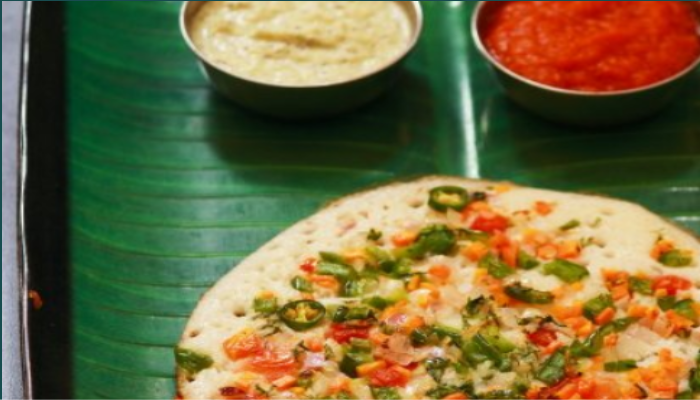 Malabar parotta with Kerala-style beef
If you are bored with vegetarian food then here we are going to present a delicious non-vegetarian south Indian dish known as Malabar parotta with Kerala-style beef. Eat this delicious food that is made with Kerala-style dry beef fry – extra spicy and delicious dish of beef chunks cooked with ground spices, black pepper, coconut, and chilies.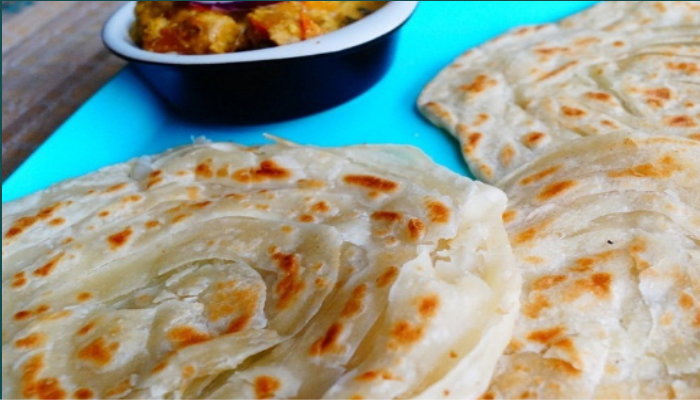 Kaapi: Filter coffee
There is nothing tastier than filter coffee. Beans are basically originated from southern Indian coffee-growing regions known as the Nilgiris, Malabar and the hills of Karnataka are roasted, ground and blended with chicory. The coffee is then served in a steel filter, mixed with hot milk and poured mix with the strong coffee beans that make it tastier.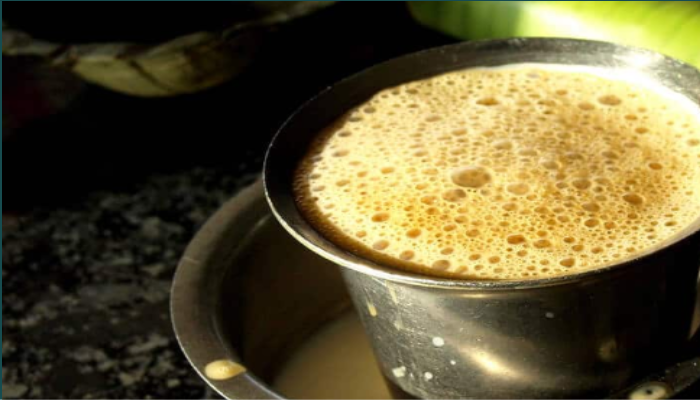 Hyderabadi Biryani
Biryani is generally a dish of rice cooked with meat, veggies, and spices some example are turmeric, cardamom, bay leaves, cinnamon, cloves, and pepper; sometimes prepared with cashews, raisins, and caramelized onions. Biryani can be either vegetarian or non-vegetarian and is prepared with meats such as chicken, mutton or beef.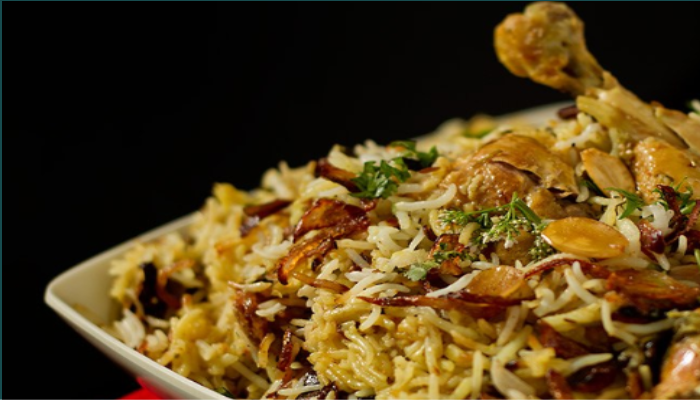 Buttermilk Sambar
Buttermilk sambar is the most different south Indian food prepared with some extra cheese and butter. This buttermilk sambar possesses a tangy flavor and tastes even better if it is served with some extra tadka of spices.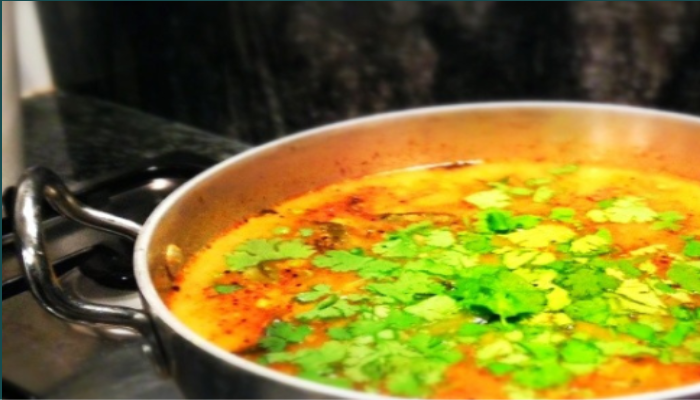 Ven Pongal-
Rice and lentils, prepared with cumin and a mixup of ghee make this traditional South Indian dish for breakfast. Ven Pongal as the name suggests is so delicious and when served with sambhar and coconut chutney makes it even more tastier.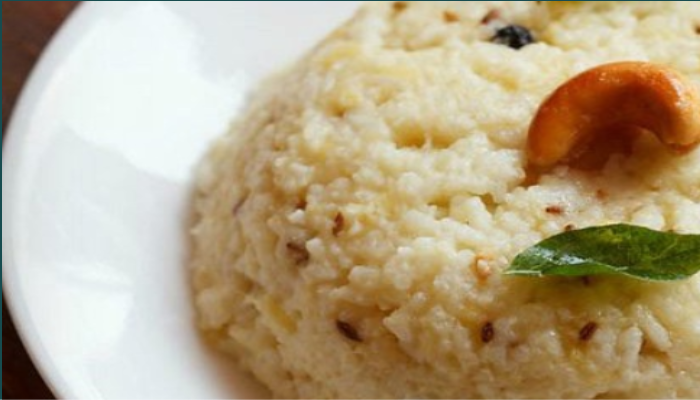 Rawa Upma
Rawa upma is another delicious and lightweight food served with chutney. Rawa upma mix with extra peanuts and some steps of onions make it tastier. It is the favorite south Indian breakfast dish.