List of Top 10 West Indian Dishes
Puran Poli- 
Puran Poli is known as the most popular sweet dish of the Maharashtrian region. Puran Poli prepares from jaggery, yellow gram (chana) dal, plain flour, cardamom powder and ghee (clarified butter). According to the traveler, you can say that "Pune is a place where food like by everyone so much. The main ingredients of their cuisine are Sorghum and pearl millet. Pune consist of so tasty dishes like misal pav, Puran Poli, Pithla bhakri, Panipuri, Bhelpuri, and Pav Bhaji.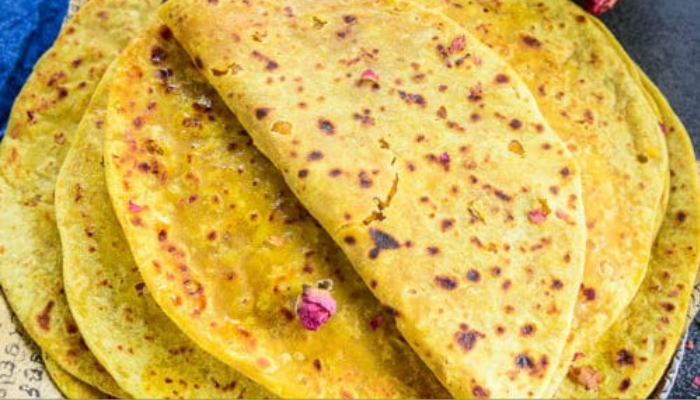 Zunka Bhakri- 
Zunka Bhakri is the traditional dish of Maharashtra or besan based wet mix which is then fried with mustard seeds, garlic paste and curry leaves. Zunka Bhakri is the crunchy and tasty food that mostly make with the fried disposal of oil.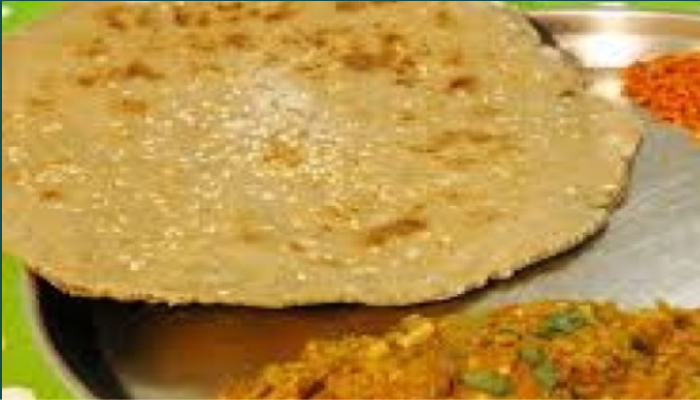 Dhokla-
Dhokla originated from the most beautiful of India Gujrat, dhokla is a traditional vegetarian snack make of fermented chickpea batter and rice. To improve the flavor of the dish spices are added in the form of chili and gingers are added for best taste. Dhokla is baked and is often garnished with coriander, coconut, or chopped chilies, and it is prepared with besan chutney. It is a popular dish and it is a favourite vegetarian snack, dhokla comes with so many variations, such as semolina, rice powder, or cheese dhokla.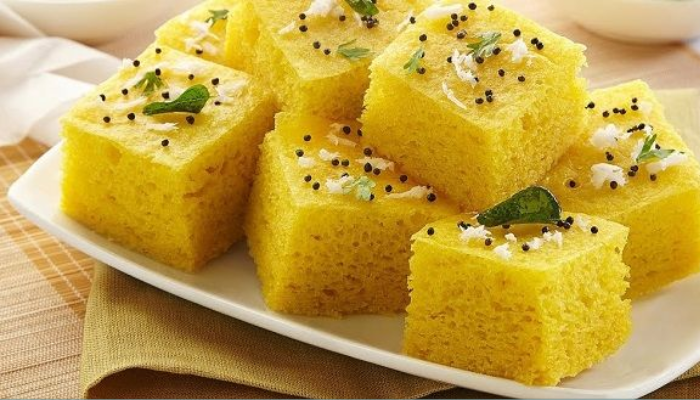 Bhelpuri-
Bhelpuri is a type of Chaat also known as bhel puri – a tasty snack that is commonly available in cafes and street carts in whole India. There are so many questions about what should available in a bhelpuri, but the most important ingredients include puffed rice, groundnuts, potatoes, fried noodles, onions, and chilis.
Tamarind or date chutneys used with Bhelpuri to make the dish a spicy flavor. Bhelpuri is also the most popular in Mumbai.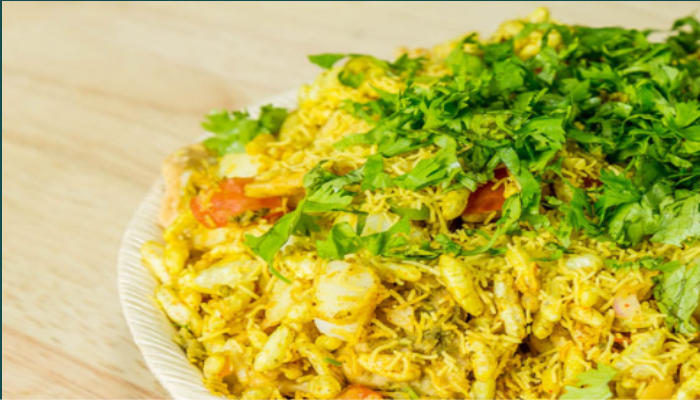 Pav Bhaji- 
Pav bhaji is a popular street that available in the Indian state of Maharashtra. Pav bhaji made with vegetables that served with soft bread roll known as pav. The dish was invented in the 1850s as midnight that come with street vendors with all available vegetables from the day, which were then mixed and combined with spices and ghee butter. It is a favorite street snack that also available in some restaurants in Mumbai. There is a lot of variation in Pav Bhaji that added with cheese, paneer, mushrooms, plantains, and even dried fruits thrown in the flavorful curry mix.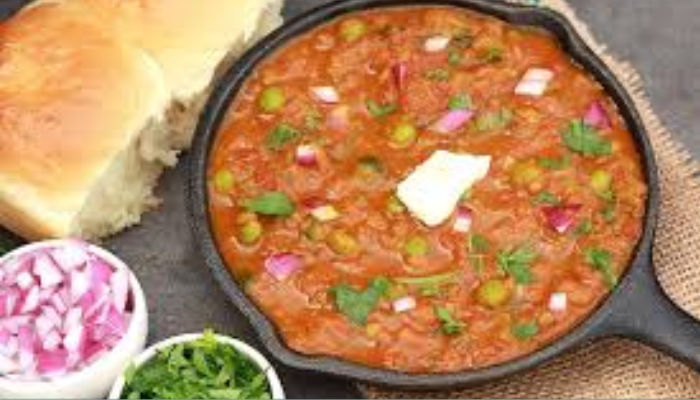 Modak-
Modak is a favorite Indian sweet that mainly originated in the state of Maharashtra. Moodak is prepared in a variety of ways in India, and it is known with so many names. If we talk about the region, it is also referred to as mothagam.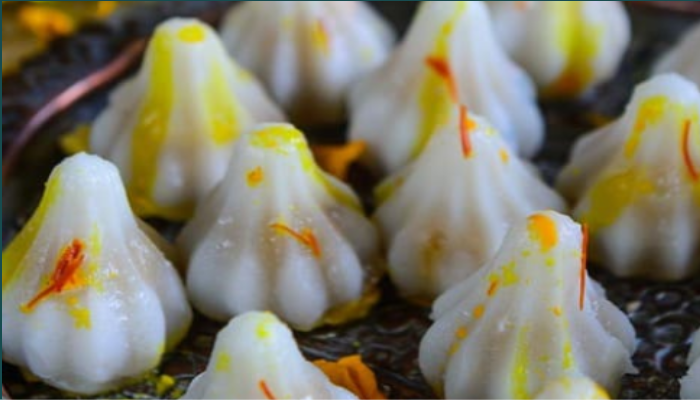 Bhakri-
Bhakri is a popular Indian traditional food originated from the Indian state of Maharashtra, it is commonly available in Gujarat, Goa, and Rajasthan. Bhakri is a tastier food served with jowar, ragi, sorghum, wheat, or rice flour, all of them high in dietary fibers, making bhakri a healthy flatbread.
Sometimes bhakri served with additionally flavored with ghee butter or cumin seeds, and served with chutneys, baingan bharta, vegetables, curry, or rice.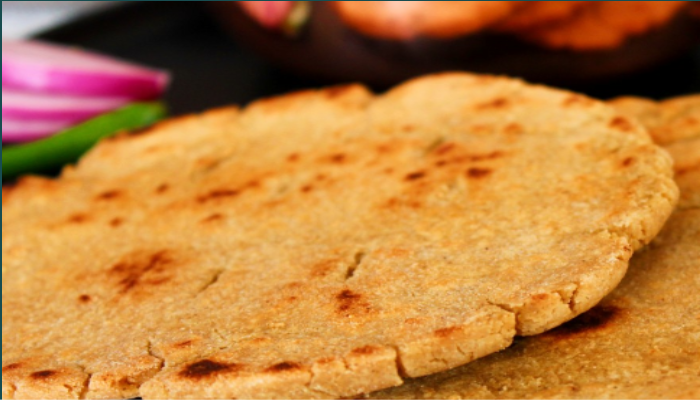 Misal- 
Misal is a special dish originated from the Indian state of Maharashtra. Misal consists of so many ingredients that vary from cook to cook. But if we talk about the common ingredients then typical misal prepare with curd, pav, moth bean or pea curry, gravy, spiced potatoes, and garnishings such as onions, coriander, and tomatoes. Misal is spicy food, while the base needs to be crunchy.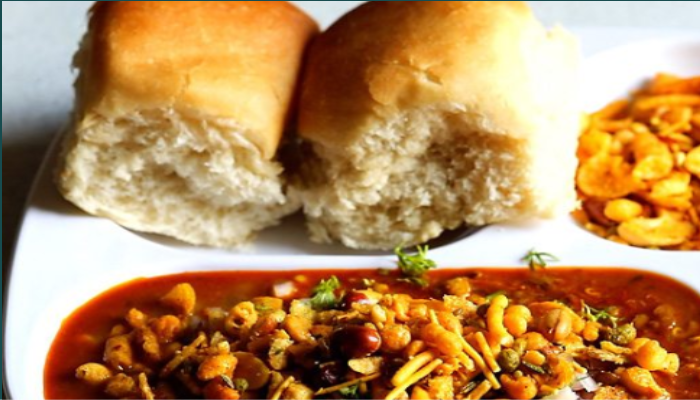 Thepla- 
Thepla is the popular dish of Gujrat and it is of the shape of paratha, this fine and flavorful Indian bread made of whole wheat flour kneaded with chilies, herbs, yogurt and a dash of sugar.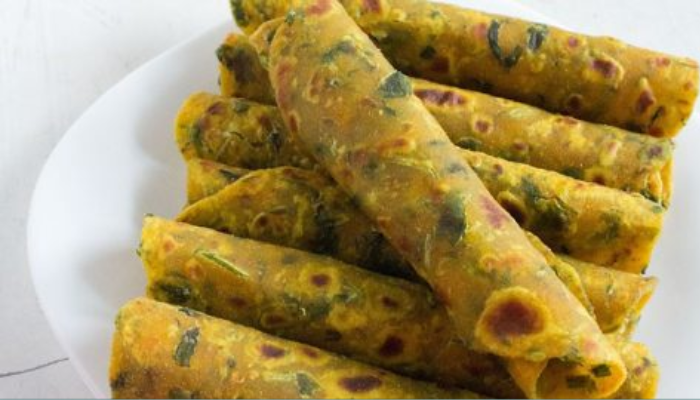 Vada Pav- 
Vada pav known as the Mumbai's favorite dish, its name refers to the key ingredients such as vada, or spicy mashed potatoes that are deep-fried in chickpea batter, and pav, or white bread rolls. This extremely tastier food is said to have originated from a street vendor named Ashok Vaidya, who worked near the Dadar train station.